JHAS Pad Lock Keyless Seals (PL-101) are ideal for applictaion on Wagons, Boxes, Cubicles, Panel Doors etc.
Available As
Standard Item from Stock
Preprinted & Prenumbered
Custom Ordered Item
Printed & Numbered
Material
Body: ABS
Shackle : Steel
Size
Please check the technical drawing
Printing
Logo: Laser Marked
Serial Nos: Laser marked on Body and Shackle
Packaging
100 Locks in a Polybag
Use
Pass shackle through object closure and pressing open end of shackle inside hole on body of Pad Lock seals attains complete Locking. Cut using Heavy Duty Cutter to open.
---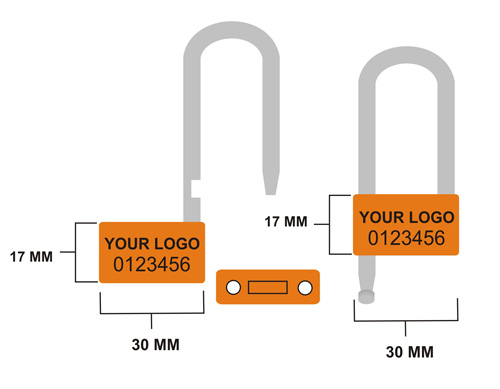 Pad Lock Seals (PL-101)
---
---